It's been a busy time for me recently, with much of my recent work focussing upon historic photographs and photogrammetry.
I have been working with the Morrab Library in Penzance to build a digitisation facility so that they may begin, with a volunteer workforce, to scan their wonderful collection of historic photographs. There are about 12,000 photos in the collection, ranging from 19th century glass plate negatives, to recent prints covering the whole of Cornwall. I have collated their Microsoft Works databases (one for each collection) into a single database, undertaken a data cleaning exercise, and mapped fields into Dublin Core metadata element set. The entire database was then imported into Omeka which is running on a local web server. I have tweaked Omeka and the environment in which it runs so that large TIFF files (up to 1GB) can be uploaded, with JPEG derivatives being created, the original TIFF being stored on a different server (separate from Omeka, with dual redundant disks and external backup) with the original filename (the photo's accession number) being preserved. You can't be too careful.
Whilst it isn't designed out of the box to be a cataloguing tool, Omeka is doing exactly what we need. The user interface is well-designed and sufficiently easy for some elderly people to grasp quickly. The customisation to store unaltered original scans on an abstraction layer works well. Automatic database backups are also placed on the same server.
I have also begun working for an organisation called Azook, where I am the Project Officer for a project called MemoryFish. It will collect unpublished historic photos, films and recordings from private collections, documenting the history of the fishing industry in Cornwall. The initial areas are Falmouth, Newlyn and Newquay, and photos will be published on cornishmemory.com.
Then there's the digital archaeology. I have been working for Cornwall Archaeological Unit and St Piran Trust on the recording of the now fully excavated St Piran's Oratory. With the help of colleagues at Archaeovision we have processed a point cloud consisting of nearly 300 million points. This project is ongoing, but here is a taster of the work in progress.
[iframe width=100% src="https://sketchfab.com/models/b360da3fe0ca4deda9d6d8b03e2cb4cf/embed" frameborder="0″ allowfullscreen mozallowfullscreen="true" webkitallowfullscreen="true" onmousewheel=""]
And in other news, in December 2014 I walked into a hairdressers and came out with short hair. It's the shortest I've worn it since I was 17. Here's the evidence.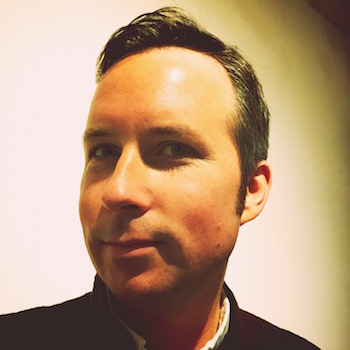 And I've retired my famous trademark brown velvet jacket, replacing it with…. an almost identical copy. Some things should never change!